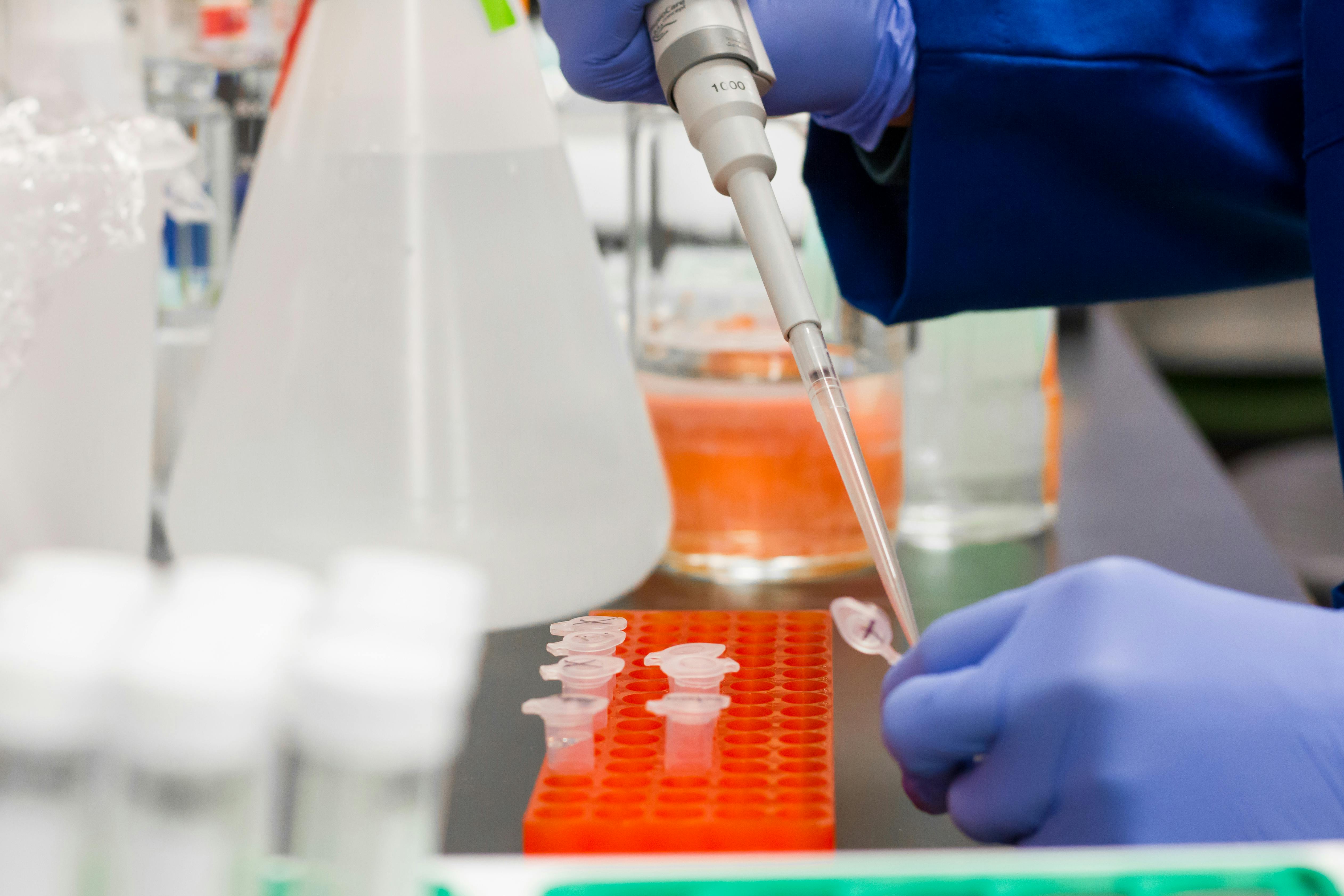 Authors:
Pierre Gendi1+, Tiffany Tsao1+, Urieliz Cintron-Torres1+, Vinh Dong1+, Nguyen Tien Huy2
Affiliations:
1American University of the Caribbean, Cupecoy, Saint Maarten, Netherland Antilles
2School of Tropical Medicine and Global Health, Nagasaki University, Nagasaki, Japan
+ Authors contributed equally
High false-negative test results for COVID-19 have important implications for individual isolation, clinical management, and even public health guidelines. Currently, as of September 2020, the CDC advises that people with any COVID-19 symptoms, including fever, cough, shortness of breath, loss of taste or smell, should be promptly tested.1 The current gold standard test, the reverse transcriptase polymerase chain reaction test (RT-PCR), has been shown to have a false negative rate of 21% at best for only a certain period of time after the onset of symptoms. Earlier and later in the disease course, when the viral RNA levels are lower on the nasopharyngeal samples, false negative rates are variable and may be as high as 67% on day 4 post exposure.2 Additionally, they are found to be considerably heterogenous from study to study.3 This raises concerns that some individuals may be falsely reassured by negative test results, affecting their behavior, and leading to inadvertent spread of the virus. We urge that the public to be informed about false negative outcomes in COVID-19 testing, especially for those who are symptomatic or have known exposure.
According to the results of a study, using RT-PCR in the first 4 days after COVID-19 exposure provides "little diagnostic value" and is not clinically useful due to the high false negative rates.2 Day 1 post-exposure has a 100% false negative rate which decreases to 67% on day 4 post exposure.2 Currently, the estimated optimal time to perform the RT-PCR test is 8 days after exposure, (3 days after the average onset of symptoms) which is when the false negative rate is the lowest.2 However, even with optimal timing, the false negative rate is still high at 21%.2 After this optimal time, the rate of false negatives increases, rising to 66% on day 21 post exposure.2 This means that even with optimal timing, one in five COVID infections will be missed. Therefore, clinical suspicion and contact history should also be considered, and not just PCR testing for COVID-19 to minimize the effects of false negative PCR results. A meta-analysis of false negative rates of 34 studies enrolling 12,057 COVID-19 confirmed cases found that false negative rates although considerably heterogeneous from study to study can be as high as 54% which may be due to the variability of the PCR kits used, the lack of a standardized test for COVID-19, quality of PCR tests, as well as the use of pooled samples.3 This reinforces the need for repeat testing for patients with clinical or epidemiological cause for suspicion.3
For patients in the community, the U.S. CDC guidelines recommend ending quarantine for patients who suspect themselves to have COVID-19 after 10 days from first onset of symptoms and 24 hours of no fever without fever reducing medication with symptoms having improved.4 The guidelines also recommend a 14-day quarantine after a confirmed COVID-19 close contact, and 10-day quarantine for patients who tested positive with no symptoms.4 However, for patients who decide to test, there are no guidelines for patients who initially test negative with symptoms of COVID-19.1 A few other countries like Australia do address this issue by requiring quarantine for those who have suspected cases of COVID-19 with a negative RT-PCR test for 14 days.5 Considering the high rate of false negatives, all countries should recommend that people stay in quarantine with symptoms despite initial negative RT-PCR results.
Negative RT-PCR test results should not give false reassurance to individuals with high clinical suspicion. One case report from China described a hospitalized patient who had 4 false negative RT-PCR tests but was luckily a "presumed case" and isolated based on early suspicious CT findings.6 The fifth test was found to be positive. Another case was not as lucky. The patient was removed off airborne precautions after the 2nd false negative RT-PCR test result on Day 4 after admission but was placed back in isolation after a third test was positive.7 In this case, the patient had dry cough, malaise, fever, anosmia, and ageusia despite testing negative the second time. What strengthens this case as a false negative, is that the patient's wife was clinically confirmed with COVID-19 with similar symptoms to the patient a few days before the patient developed symptoms, with a positive RT-PCR test.7 Another case is in a 52-year-old male with alcohol use disorder who was admitted with the "classic signs" of COVID-19: dry cough and shortness of breath accompanied by lymphopenia and ground glass opacifications on CT scan. He tested negative until a fifth sample was obtained using deep suctioning.8
Some other cases that made the news include a March 2020 report that featured a woman who was held in isolation at a San Antonio health facility for several weeks after being evacuated from Wuhan, China. She was released following a lack of symptoms and two negative tests results 24 hours apart.9 However, after she was already released, she subsequently tested weakly positive and was put back into isolation. At least a dozen infected people at a nearby hotel were traced back to her, as well as several unknown other contacts that she may have been in contact with.9 In another case, a family of five all were symptomatic. Four members of the family tested positive on the first test, but the fifth member tested negative five separate times. The fifth member was only able to confirm the positive result later using a sample of phlegm.10 These examples emphasize that isolating suspected cases with a negative RT-PCR test for at least 14 days when they had contact with a confirmed patient or traveled from a hot spot can prevent virus spread.
In summary, high false negative rates have implications on all levels from individual behavior to clinical management, and even country guidelines. Any individual with a history of close contact with known infected persons or have high clinical suspicion with a negative RT-PCR test result should be educated about false negative results and advised to continue self-isolating just like they would if they had a positive RT-PCR result. In light of high false negative rates, countries should adopt COVID-19 guidelines that recommend continued quarantine even with a negative RT-PCR test result if there is high clinical suspicion and/or known contact due to significant rate of false negatives. Increased patient education and public awareness about the significant possibility that their negative COVID-19 test results are false may, over time, significantly help decrease the burden of coronavirus around the world.
References:
Centers for Disease Control and Prevention. Overview of Testing for SARS-CoV-2 (COVID-19) Published September 18, 2020. https://www.cdc.gov/coronavirus/2019-ncov/hcp/testing-overview.html
Kucirka LM, Lauer SA, Laeyendecker O, Boon D, Lessler J. Variation in False-Negative Rate of Reverse Transcriptase Polymerase Chain Reaction-Based SARS-CoV-2 Tests by Time Since Exposure. Ann Intern Med. 2020 Aug 18;173(4):262-267. https://doi.org/10.7326/M20-1495
Arevalo-Rodriguez I, Buitrago-Garcia D, Simancas-Racines D, Zambrano-Achig P, Del Campo R, Ciapponi A, et al. False-Negative Results of Initial RT-PCR Assays for COVID-19: A Systemic Review. https://www.medrxiv.org/content/10.1101/2020.04.16.20066787v2
Centers for Disease Control and Prevention. Duration of Isolation and Precautions for Adults with COVID-19. Published September 10, 2020. https://www.cdc.gov/coronavirus/2019-ncov/hcp/duration-isolation.html?fbclid=IwAR2tE85Ux_1grQTbHbXRCFQy05sN3q0Y1_sepxT5_NyWef4xEn3epb1NXRA
Australian Government Department of Health. Quarantine for coronavirus (COVID-19). Published September 10, 2020 https://www.health.gov.au/news/health-alerts/novel-coronavirus-2019-ncov-health-alert/how-to-protect-yourself-and-others-from-coronavirus-covid-19/quarantine-for-coronavirus-covid-19
Feng H, Liu Y, Lv M, Zhong J. A case report of COVID-19 with false negative RT-PCR test: Necessity of chest CT. Japanese Journal of Radiology, 38(5), 409-410. https://doi.org/10.1007/s11604-020-00967-9
Bullis, SS, Crothers, JW, Wayne S, Hale AJ. A cautionary tale of false-negative nasopharyngeal COVID-19 testing. IDCases. 2020;20:e00791. https://doi.org/10.1016/j.idcr.2020.e00791
Wiseman J, D'Amico TA, Zawadzka, S, & Anyimadu H. False negative SARS-CoV-2 PCR – A case report and literature review. Respiratory medicine case reports, 31, 101140. https://doi.org/10.1016/j.rmcr.2020.101140
Christenson, S. San Antonio Express News. CDC: Coronavirus patient released in San Antonio later turned up positive. Published March 1, 2020. https://www.expressnews.com/news/local/article/CDC-Coronavirus-virus-patient-released-in-San-15097374.php?fbclid=IwAR15Zp2JnNtd_AIH5PH3RpSKLOOdrB_5rqNOsL5d_Ps-Jk1h4DRpwVo4rIA
Satherley D, Prendergast E. Newshub. Coronavirus: Infectious disease expert fears surge in COVID-19 cases under levels 2 and 3. Published April 22, 2020. https://www.newshub.co.nz/home/new-zealand/2020/04/coronavirus-infectious-disease-expert-fears-surge-in-covid-19-cases-under-levels-2-and-3.html?fbclid=IwAR1MSHE_pSMmqY2lO7roM4XXed7UA_SIha0BblKvxooiPD04wR08pFb-r0M
Table 1:
| | | | | |
| --- | --- | --- | --- | --- |
| Title | Country | Type of Evidence | Participants | Implications of High False Negative Rates for COVID-19 Tests |
| A case report of COVID-19 with false negative RT-PCR test: Necessity of chest CT. | China | Case Report | 1 patient | One case report from China described a hospitalized patient who had 4 false negative RT-PCR tests but was luckily a "presumed case" and isolated based on early suspicious CT findings. |
| A cautionary tale of false-negative nasopharyngeal COVID-19 testing. | Not available | Case Report | 1 patient | A patient was removed off airborne precautions after the 2nd false negative RT-PCR test result but was placed back in isolation after a third test was positive. |
| Coronavirus patient released in San Antonio later turned up positive. | San Antonio | Case Report | 1 patient | A woman was evacuated from Wuhan, China who was in isolation at a San Antonio health facility for several weeks was released following two negative tests results 24 hours apart and having no symptoms. However, a few days later, she tested positive again after possibly having spread it to the public. |
| False negative SARS-CoV-2 PCR – A case report and literature review | United States | Case Report | 1 | Four members of the family tested positive on the first test, but the fifth member tested negative five separate times. The fifth member was only able to confirm the positive result later using a sample of phlegm |
| Coronavirus: Infectious disease expert fears surge in COVID-19 cases under levels 2 & 3 | New Zealand | News report | 5 | Family of five all were symptomatic. Four members of the family tested positive on the first test, but the fifth member tested negative five separate times. The fifth member was only able to confirm the positive result later using a sample of phlegm |